1. Planning
---
A well thought out plan makes for a smooth project. This includes: Plan review, logistics & coordinating with the other subs 

2. Build
---
Our experienced crew diligently works to ensure that your project is done to your specification.

3 .follow up
---
We follow up with the client to make sure our job is done, up to the requirement, every time
We are looking to expand our team
Maple Ridge Builders is looking for qualified carpenters to join our team. Maple Ridge Builders is a smaller company that truly values our team members. With competitive wages, health insurance, a 401K with company match, vacation time, attendance bonus, and other benefits, We are the TEAM for you
Tell us about your project!
We are new to the area and met the Maple Ridge Team team. They helped set us with a commercial space for my business. We couldn't be happier. Thanks again!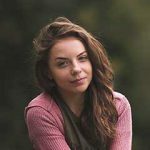 Expert Commercial Wood
Framing Services